The registration process on the site is simple and takes a few minutes. To do this, click on the menu item in the upper right corner «Registration»: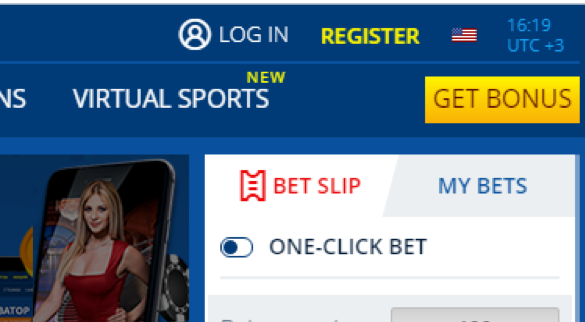 A form opens where you choose the registration method:
When registering by phone number, you must fill in:
Country code;
Phone number (enter the real number, it will receive a code, without which further work with the site is not possible);
The currency that will be displayed in Your personal account (important – the currency cannot be changed later);
Promo – code.
To register through e-mail: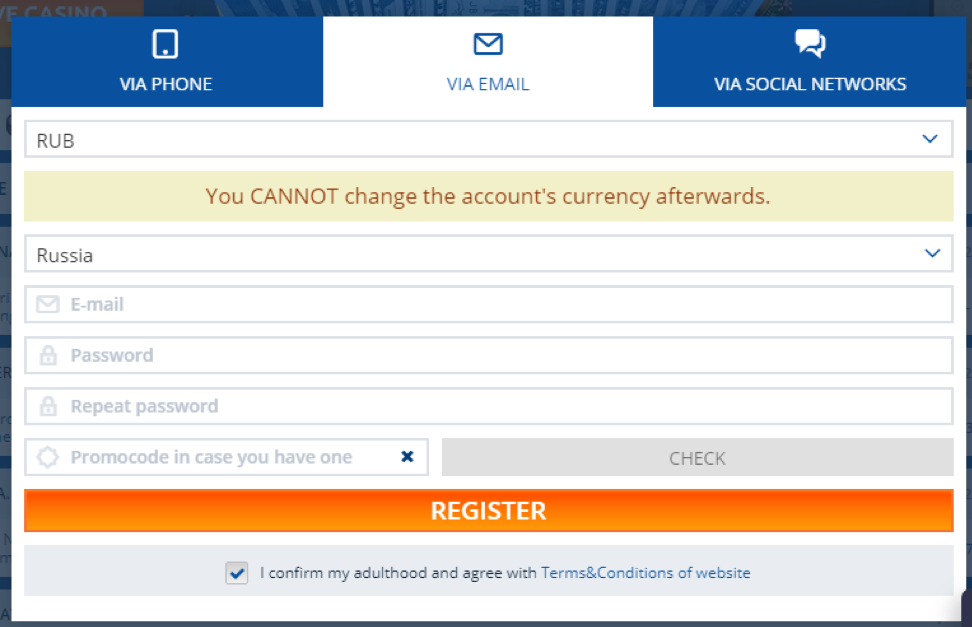 Currency of account;
Country;
Valid e-mail address;
Password;
Repeat password;
Promo – code.
To register through a social network, select the desired one, go to your account (you need to log in), allow the site to access data.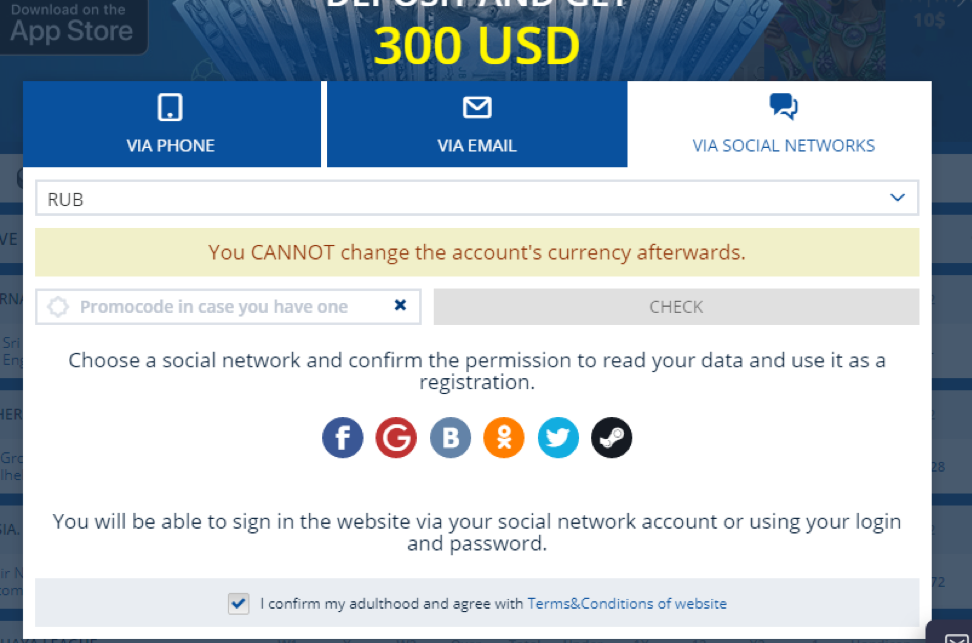 After registering using any of the above methods, you will be taken to your personal account.

We recommend setting up a personal account, entering personal information, and linking a plastic card. This will allow you to comfortably organize the process of working with the site in the future.